Sale!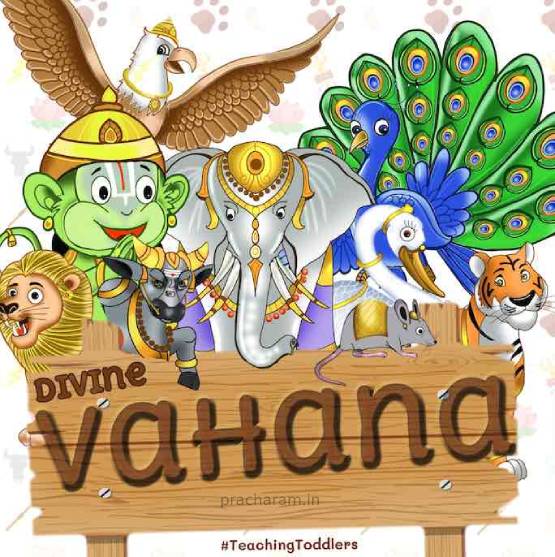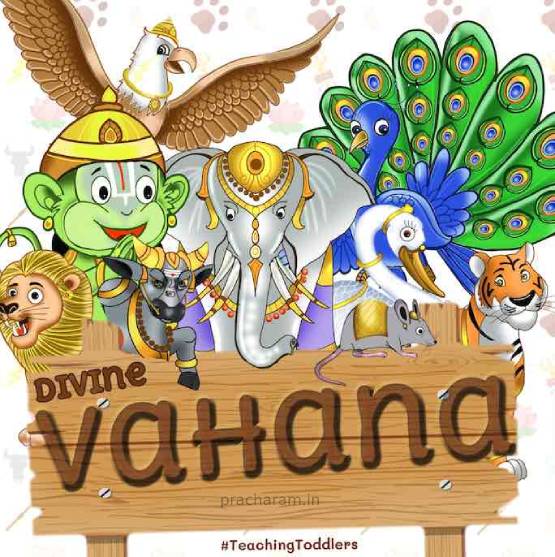 Divine Vaahana – Board book for Toddlers
Our pracharam.in team strongly believe that making an impression early in life will have a lasting impact on children forever. We are proud to present the second book in our #TeachingToddlers series.
This "Divine Vahana" is a board book (child friendly thick board material for durability) for teaching young children, the glories of ten gods and their relevant Vahanas. With vivid illustrations, bold fonts, and non-tearable pages, this book is a great way to introduce young ones to the world of Sanatana Dharma.
Product Details
Language: English
Paper: Colour | Board
No. of Pages: 24 (including cover)
ISBN: 978-81-936916-8-7
Book Code: PASTM-E025
Weight: 0.11 kg
Dimensions: 9.8 X 9.8 X 1.5
If you have any queries, please contact us on Whatsapp +91-9655219245 or Email do@pracharam.in